My Team
Our team mission is to impact the lives of families for generations to come by providing education, meaningful relationships, and unique opportunities to collaborate together to design a plan aimed at financial security to help preserve and protect what our clients value most.
Our practice adheres to three core values – growth – inspiration – excellence, and my team takes pride in serving our clients with excellence. We are committed to providing exceptional customer service and strive to go the extra mile in all that we do.
If you would like to schedule an appointment or if you have any other requests, please let us know.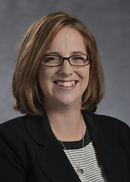 Karen A Snyder
Administrative Assistant
Mobile 434-825-7449

Karen began her Northwestern career in 2013 and joined Ryan Lesser's team in early 2015.  As Ryan's Director of Client Services, she is responsible for providing administrative support and processing client service requests.  She is also the team's first point of contact.  Karen enjoys running, kayaking, camping, and other outdoor activities.  She  is married to Doug and they have two energetic young boys.
Karen is the primary contact for all life, disability, and long-term care questions.  She is also able to assist you with scheduling.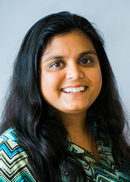 Safia M Wentling
Safia Wentling is originally from London, England. She moved to Charlottesville in 1998 where she completed the last two years of high school. She attended James Madison University, where she studied Geographic Science and earned a Bachelor's in Science. Safia has worked in the Charlottesville area for several years. Safia lives in Charlottesville with her husband and two sons, Adam and Noah. She enjoys attending local Charlottesville events and spending time with her family. 
Safia is avialable to help with investment servicing and opening investment accounts.
Kathryn A Arnson